WORSHIP WITH US SUNDAYS AT 10AM
TAILGATE WORSHIP AT 5500 Doniphan Dr.
AND
ONLINE WORSHIP ON ZOOM AND FACEBOOK
* Past services can be found on our YouTube channel.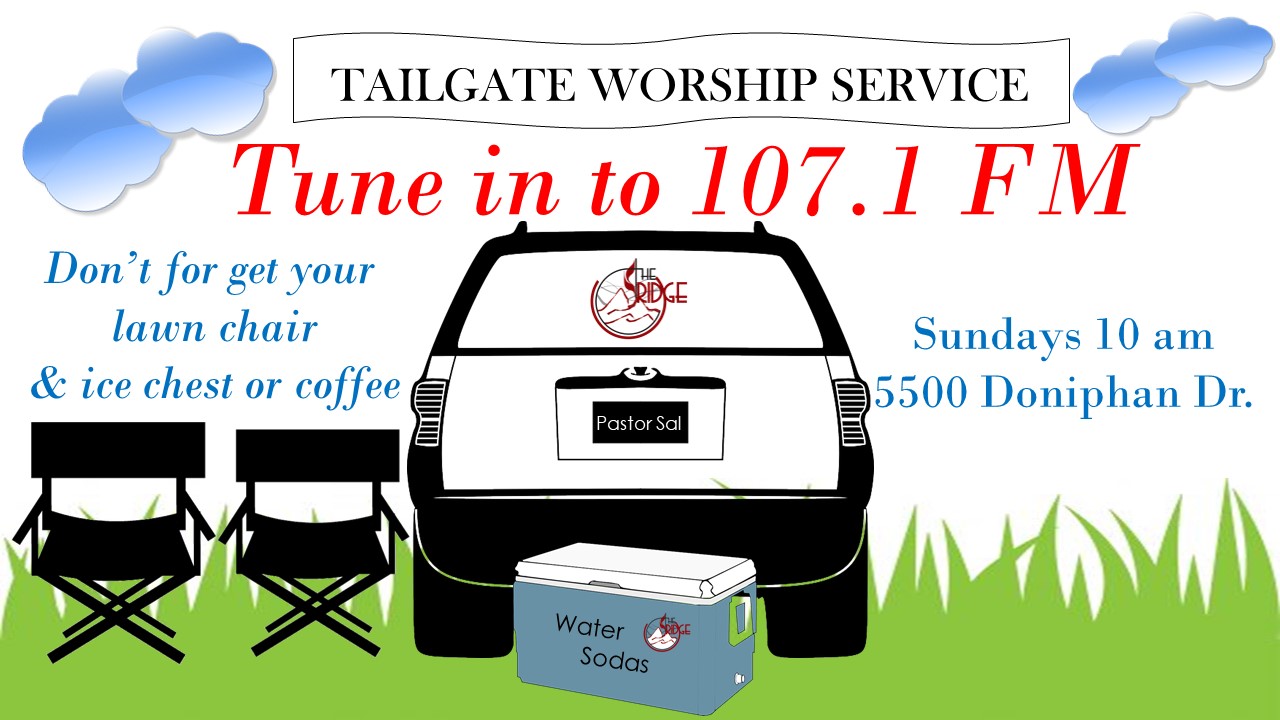 Meeting ID:
922 5721 5005
Password: SeekGod
WE LOOKING TO RESUME IN-PERSON
WORSHIP IN LATE JULY.
CHECK BACK SOON!
STAY WELL!
Join us for worship on Sunday Mornings.
9:30am: Coffee & Fellowship:
10:00am: Worship
Dress is casual.
5500 Doniphan, Suite C