WORSHIP WITH US SUNDAYS AT 10AM
IN-PERSON WORSHIP (SPACE LIMITED/RSVP REQUIRED)
TAILGATE WORSHIP AT 5500 Doniphan Dr.
ONLINE WORSHIP ON ZOOM AND FACEBOOK
* Past services can be found on our YouTube channel.
* Seating for our in-person worship is limited to 20 available seats for attendees. (This does not include those participating in the worship service.)
* Remember that seating will be by households, adhering to the safe distancing of six feet apart. If you are not in the same household, you may not sit together.
* Do not feel obligated or pressured to be in-person worship if you are not feeling well or not ready, as we will continue to offer Tailgate worship in our parking lot, as well as ZOOM and Facebook Live.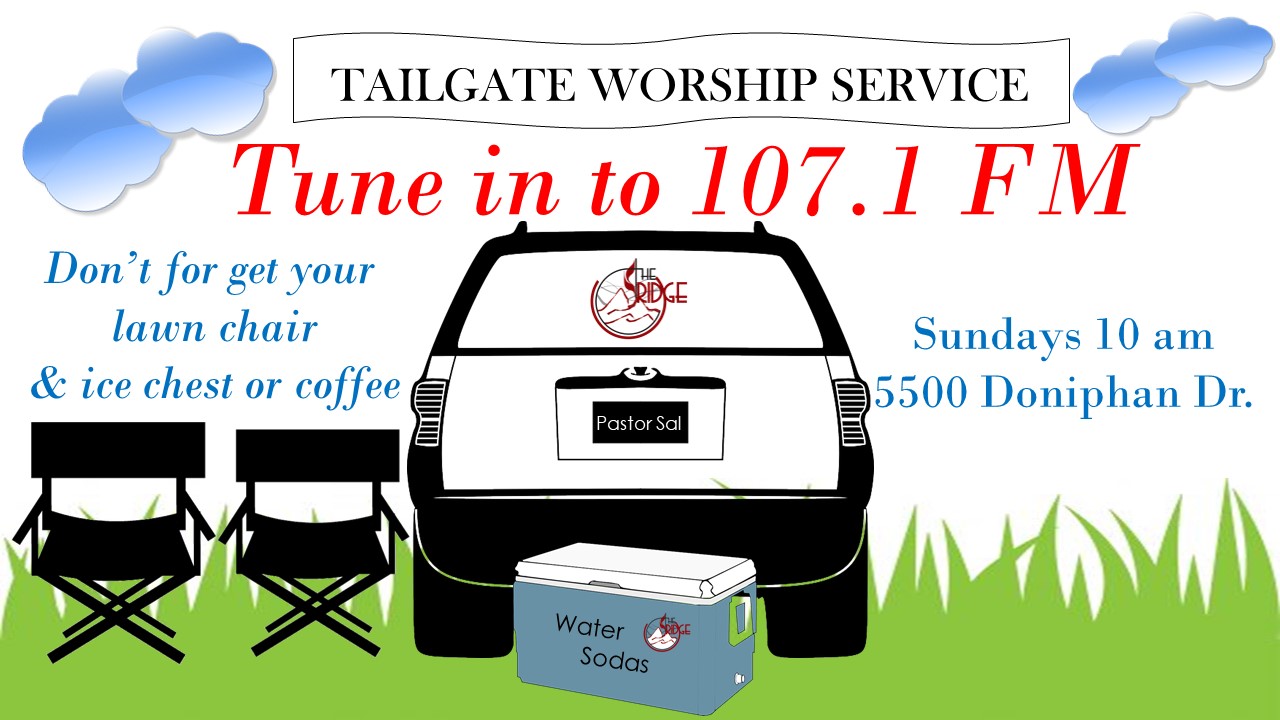 Meeting ID: 961 3027 6711
Password: GraceTruth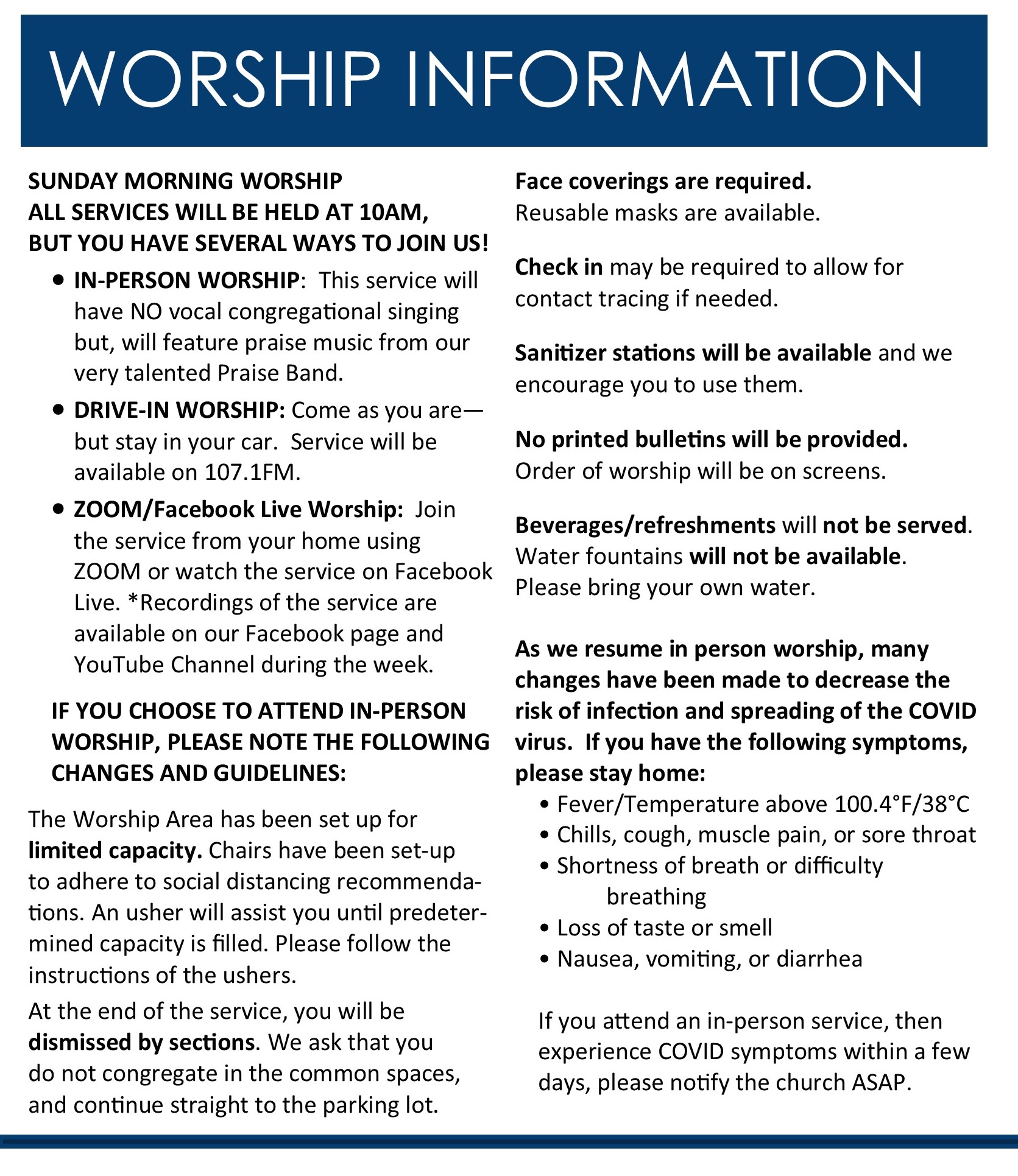 10:00am: Worship
Dress is casual.
5500 Doniphan,
Suite C